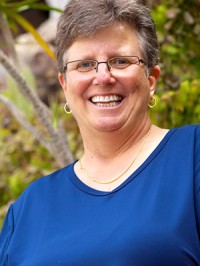 It hardly seems possible that it has been a quarter-century since I accepted the position to serve as principal at Immaculate Conception School. In those first few weeks in 1987 we were excitedly preparing for a few special guests, First Lady of the United States Nancy Reagan and His Holiness Pope John Paul II. I knew from the very beginning we were on special ground here at ICS, and that sense of spirit, dedication, faith and joy has remained constant.
For 25 years it has been a tremendous privilege to witness the growth and progress of hundreds of students through our special halls, led by outstanding teachers, committed parents and countless volunteers embracing the ICS mission. You, the students, have returned our efforts by advancing in life to some of the most prestigious colleges and universities in the country and, more importantly, growing into fine, well-rounded, involved citizens and caring, nurturing and spirited adults. Your families have demonstrated their pride and sacrifice by participating, supporting and strengthening the ICS mission over the decades. We have many families that are connected to ICS over several generations. This sense of tradition and promise of a brighter future sustains our spirit and beckons us to reach for higher heights well into this new century of challenges and opportunities.
It is a major priority in the ICS mission to do just that – "prepare students for life." We invite all to visit our campus, tour our grounds and explore the academic opportunities we offer. I often tell people I have the greatest job in the world. I felt that 25 years ago… I know it more today.
Mary Ann Murphy
Principal